Henkan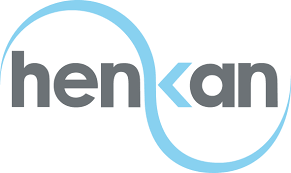 Henkan is a highly sought-after manufacturing and supply chain transformation partner working globally. As Continuous Improvement (CI) specialists, we help you create a supportive culture and environment where individuals can flourish, essential to organisational growth and long-term success.
Our mission is to enable organisations to achieve workplace autonomy and excellence. Our clients achieve this through a holistic, customer-centric programme tailored to their specific needs. Core to this approach is the engagement, empowerment and development of people to improve business processes in pursuit of world class excellence. This is central to Henkan's philosophy, making you the experts.
Since 2006, we have used our expertise to significantly improve the performance of multi-billion pound businesses, such as Heineken, GKN, Unilever, Philips, Britvic, Saint-Gobain WSAudiology and more. Our proven method guides our clients in their maturity journeys, integrating leadership, organisational culture, CI tools, and roadmap so that your organisation becomes a truly transformative engine, driving real cultural change.
Visit www.henkan.com and follow us on Twitter @henkanglobal and LinkedIn to discover more.