Reliablilty Maintenance Solutions Ltd
Stand: A70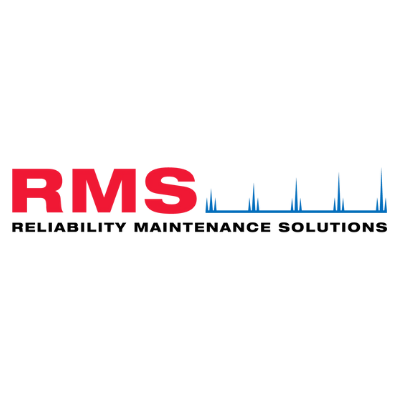 Reliability Services, Technologies, Support & Training
For more than 20 years RMS have provided a comprehensive range of reliability and condition-based maintenance (CBM) products, services, support, and professional training solutions. Our expertise encompasses: Vibration Analysis, Wireless Sensors, Motion Amplification, Thermography, Oil, Balancing, Laser Alignment, Ultrasonic and Motor Analysis.
Our partnership with industry OEM's highlights the commitment we make to showcasing innovative technologies. One such example is RDI Technologies. Their revolutionary technology, Motion Amplification, is a video-processing product and software package that detects subtle motion and amplifies it to a level visible with the naked eye. RMS is also a UK approved distributor of Emerson/CSi Machinery Health Manager products and solutions.
The Reliability Training Institute is a UK & Ireland accredited Training Organisation for both Mobius Institute (MIBoC) and The British Institute of Non-destructive Testing (BINDT). Professional training courses in Vibration Analysis, Ultrasound and Asset Reliability prepare students to take the ISO certified examination. We use the very latest computer-based simulations and animations to help make even the most complex subjects understandable. Study options include Onsite, Hotel-based, Virtual Instructor-led and Self-paced courses.
Address
No.42 Goldcrest Close
Longridge Park
Colchester
Essex
CO4 3FN
United Kingdom
Kappa X Wireless Vibration Sensor is the newest product designed and developed by Sensoteq under the technical guidance of the RMS Team. Triaxial sensor for vibration and temperature Wireless continuo ...

If you have been performing vibration analysis for less than one year, or if you have been collecting vibration readings and leaving the analysis to another person, then this course is for you. The Vi ...
Reliability Maintenance Solutions has joined forces with Northern Ireland-based company, Sensoteq, to bring to market the latest innovation in wireless reliability technology.