Eurobond Adhesives
Stand: L11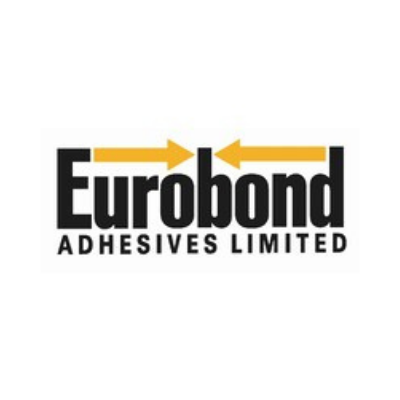 Eurobond Adhesives Limited is a British company, established in 1984. For almost four decades we have continually grown and developed an enviable reputation for supplying high performance adhesives, adhesive tapes, sealants, coatings, UV light systems and dispensing machinery. Our products have all been proven in the most demanding of environments and used by thousands of businesses across the globe. We are ISO 9001 registered and audited, and work hard to maintain our high standards of customer care and excellent technical support. In addition to our own range of high performance products we are distributors of:
Panacol Adhesives
Honle UV light curing systems
Wagner Reinhardt-Technik metering, mixing and dispensing machinery for 1 & 2-part silicone, Liquid Silicone Rubber, polyurethane and polysulphide materials.
Our adhesives range includes Penloc 2-part fast curing structural adhesives, UV light curing adhesives, Elecolit electrically conductive adhesives, Eurobond acrylic tapes, Eurobond flexible MS Polymer adhesives and sealants, Eurobond engineering adhesives and instant adhesives.
Come and talk to us on stand L11 and find out how we can help you with your specific project. Or contact us now.
01795 427888
sales@eurobond-adhesives.co.uk
www.eurobond-adhesives.co.uk
Address
Eurobond Adhesives Limited
Bonham Drive,
Eurolink Industrial Estate
Sittingbourne
Kent
ME10 3RY
United Kingdom
Acrylic adhesive tapes offer many user benefits. High strength Even bond line Equal stress loading Flexible Weatherpoof Better cost control    

UV Adhesives For Touch Screens