3Di
Stand: D23
Data management
Digital manufacturing
Industry 4.0 and digital transformation
Software and IT
Training
Virtual & augmented reality
Maintec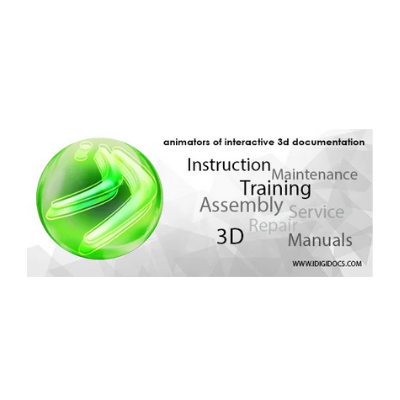 RAPID AUTHORING OF PRODUCT AND MACHINERY DOCUMENTATION FOR ANY INDUSTRY
Quality product documentation is vital to your organisation's success and critical for your customers, It can be applied to any industry for parts/equipment suppliers and maintenance/production personnel. The key to effective product documentation for complex equipment is 3D integrated communications. Whether it's for maintenance, customer support, operational procedures or training, 3D communications provide intuitive, knowledge transfer, that users 'get' easily compared to traditional product documentation.
If you require traditional documentation we can facilitate this in standard 2D form and include 3D elements if required, please contact us to discuss your project requirements.
3DI DELIVER POWERFUL COST-EFFECTIVE AUTHORING PROVIDING ORGANIZATIONS WITH 3D SUPPORT DOCUMENTATION
We utilise existing CAD data, or other 3D source material, to author interactive 3D visualisations for more effective support documentation, dramatically reducing effort and timelines. The intuitive interface enables users with no 3D expertise to access key parts information, maintenance instructions, and assembly/disassembly work instructions.
All produced documentation, 2D and 3D can be QR coded which enables mobile devices with either inbuilt or app based QR scan capabilities to identify the correct documentation from the part or equipment.
Address
405 Broad Lane
Hawthorn Tree Works
Coventry
West Midlands
CV5 7AX
United Kingdom