VIBXPERT II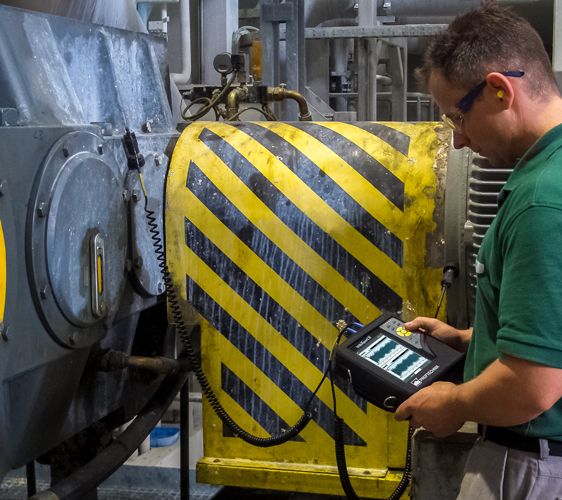 The high-reliability solution for routes
High-quality data is critical to the success of your reliability-based maintenance program (RbM). However, many factors can significantly impact data quality.
Vibration readings of route-based data collection must be measured at exactly the same location every time. Measurements have to be performed quickly in order to save time and even untrained staff may have to collect data.
Last but not least, how can you make hard-to-reach measurement locations part of your reliability program without exposing employees to safety hazards during data collection?
PRUFTECHNIK's Automatic Switchbox for VIBXPERT II is exactly the right solution. Compared to a standard switchbox whereby operators still may mix up measurement channels as they have to manually "turn the knob", the proven Automatic Switchbox solution rules out human errors.
PRUFTECHNIK's unique concept guarantees:
Maximum reliability of vibration data

Maximum efficiency – never has routine data collection been this short

Maximum security for operators

Maximum coverage - unlimited cable length with PRUFTECHNIK's unique sensor concept*