Traigo 24 Electric Forklift (Model 7FBEST15T)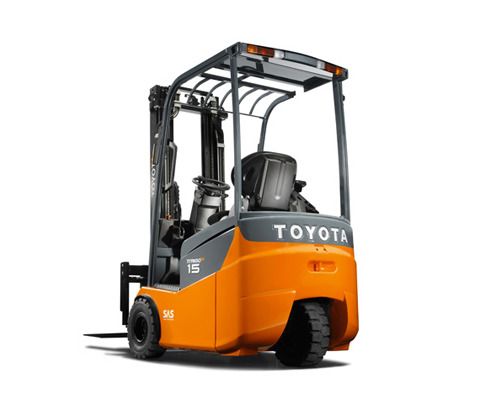 Toyota SAS
The unique System of Active Stability (SAS) is the world's first active system for controlling forklift stability. By protecting the operator and load when driving, turning and lifting, SAS provides advanced technology increasing safety in the workplace and improving productivity. It includes: SAS Active Mast Tilt Angle Control, SAS Active Mast Tilt Speed Control, SAS Fork Levelling, SAS Active Steering Synchroniser.
Visibility
Designed for optimal visibility, Toyota Traigo24 masts and overhead guards give operators an excellent view of their work environment for safe, confident driving and load handling.

Choice of hydraulic controls
Toyota Traigo24 offers three types of load-handling controls: standard driver side levers, and optional electronic mini-levers or multifunction levers integrated into an ergonomic armrest.
TPS- based reliability
Like all Toyota trucks, Toyota Traigo24 trucks are built accourding to the highest levels of quality, durability and reliability.