Location & Retractable Spring Plungers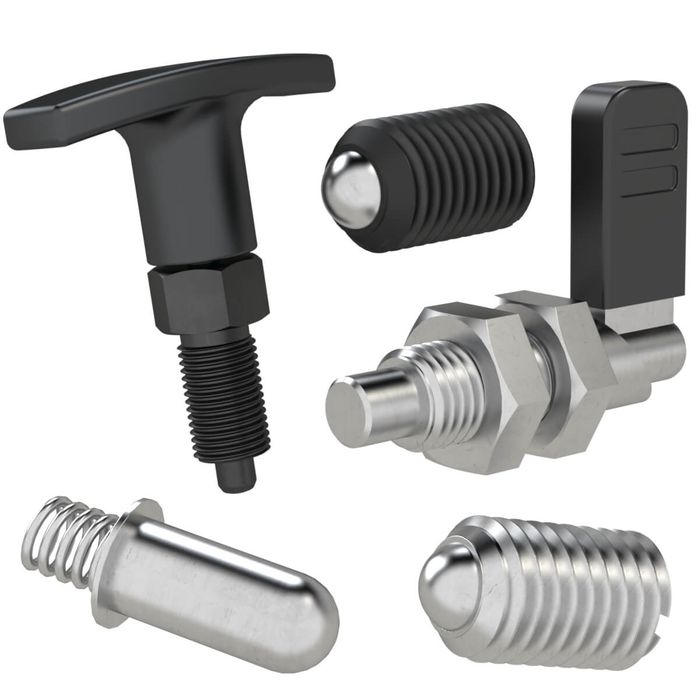 Spring plungers are locating products that utilise either a ball or pin to accurately locate a pre-defined hole in a work piece. Both metric (M3 to M20) and imperial (inch) sizes are available.
Indexing Plungers are commonly used on applications where there is a predefined stop location. A retractable spring plunger makes this requirement a simple task.