9034 & 9038 Online/Fixed Vibration Monitoring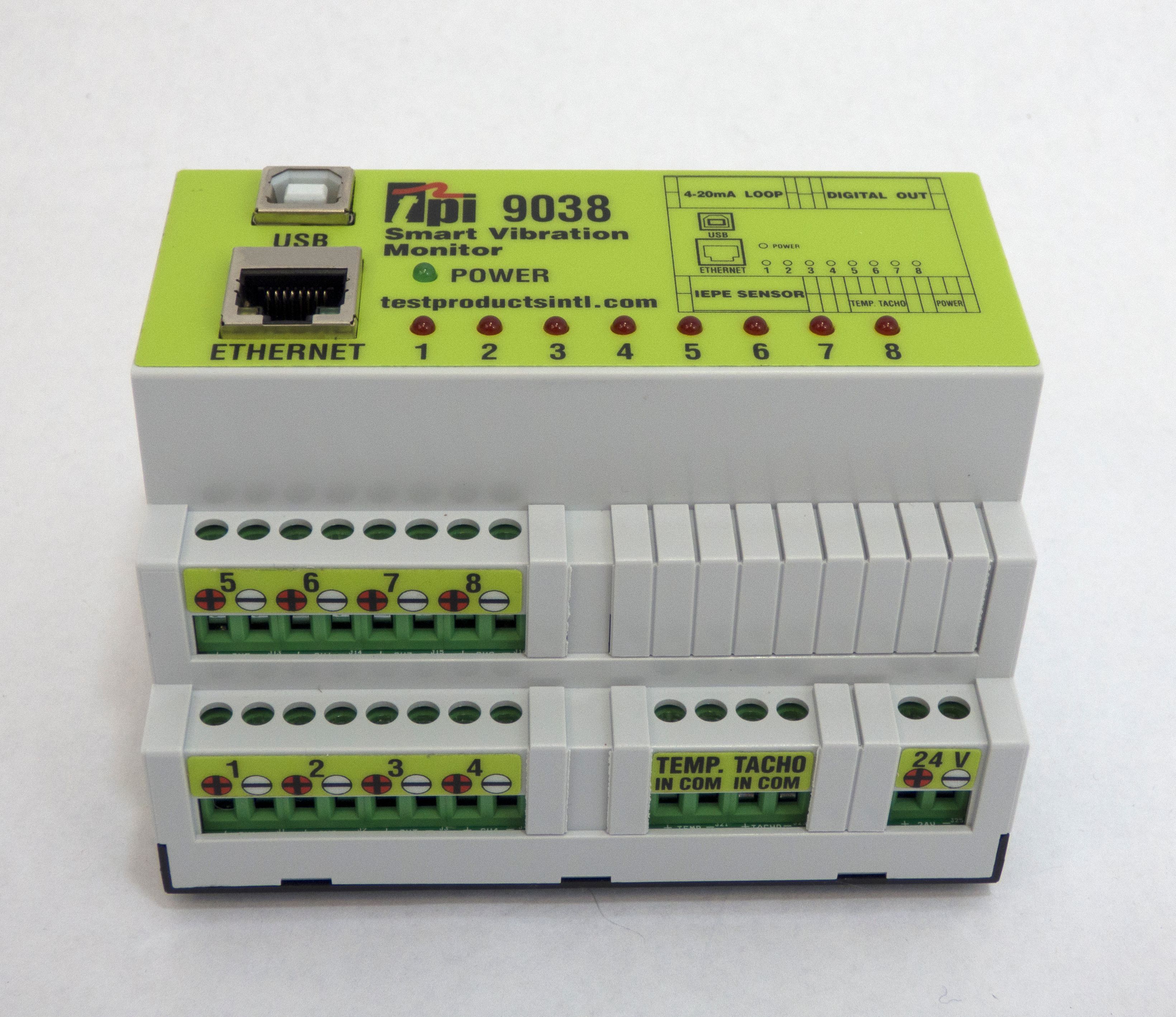 With up to 8 accelerometer inputs, 8 digital outputs, 8 analogue outputs, temperature and tacho inputs as well as USB and Ethernet connectivity the 9034 and 9038 offer unrivaled price per channel performance. The analysers can be used in several different ways:
• Standalone Operation – Connect up to 8 accelerometers and up to 8 relays and instantaneously monitor and alarm on-key vibration points. Using the included Smart Vibration Monitor PC software the alarms can each independently be set to trigger on/either a velocity level or a g level. If a tacho is connected, a speed range can be set so as not to activate during machine start-up or shut-down.
• Legacy Systems Operation – for each connected accelerometer, the Smart Vibration Monitor units can also output levels of vibration (g or velocity) as 4 to 20mA signals for connection to existing monitoring systems such as PLCs, etc.
• PC Operation – If a laptop/PC is connected via a USB or Ethernet, up to 64 modules can be monitored and the vibration levels displayed on screen. With the PC connected more detailed vibration analysis can be carried out with optional C-Trend II software.
• C-Trend II – By purchasing optional C-Trend II software it's possible to view and analyse the long term trend of all readings as well as being able to see FFT's of all logged data.